How to get here
You'll find us on the ground floor
We're closest to the side entrance from Hvězdova street, immediately to the left after entering.
We are open Mon – Sun, 9 AM – 9 PM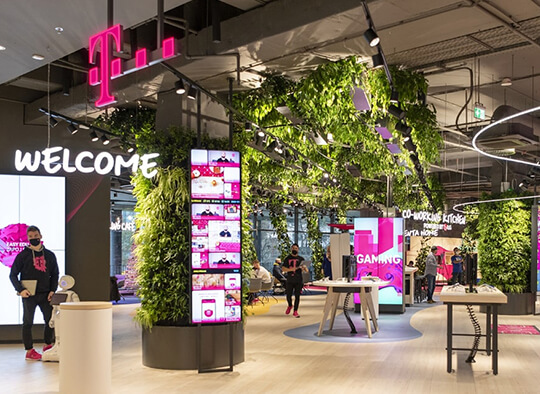 More information
Public transport
BY THE METRO
Route C, Pankrác station
BY BUS
Lines number 134, 188, 193
By car
From the city center exit the Prague Magistrála to the Pankrác shopping zone. From the opposite direction take the exit to Podolí/Pankrác and park comfortably in the underground garage.
Parking information
Two hours of parking per day are free, each additional hour started is charged at a rate of CZK 40 / hour. Repeated entry to the Arkády shopping center is charged from each started hour at a rate of CZK 40 / hour. Parking is free in the afternoon between 5-10 PM. Parking is free on weekends from 7 AM to 10 PM. Parking fees can be paid at the parking meters that are placed throughout the parking lot and by the entrances from the parking lot to the shopping mall. Parking fees can also be paid directly at the glass-walled Parking Administration office, which is located by the entrance gates. Customers have 15 minutes to exit upon paying. Exiting with a parked car from the Arkády Pankrác shopping center outside opening hours (10:01 PM - 06:59 AM) is charged a one-time fee of CZK 500 + the amount of the parking fee registered on the parking card. A fine of CZK 500 is charged for loss of the parking card. In case of any questions concerning parking or orientation on the parking floors, visitors can contact the staff of the Parking Administration, who will be happy to help.
Address
ARKÁDY PANKRÁC
Na Pankráci 86
140 00 Praha 4
Česká republika
Opening hours
We are open Mon – Sun, 9 AM – 9 PM